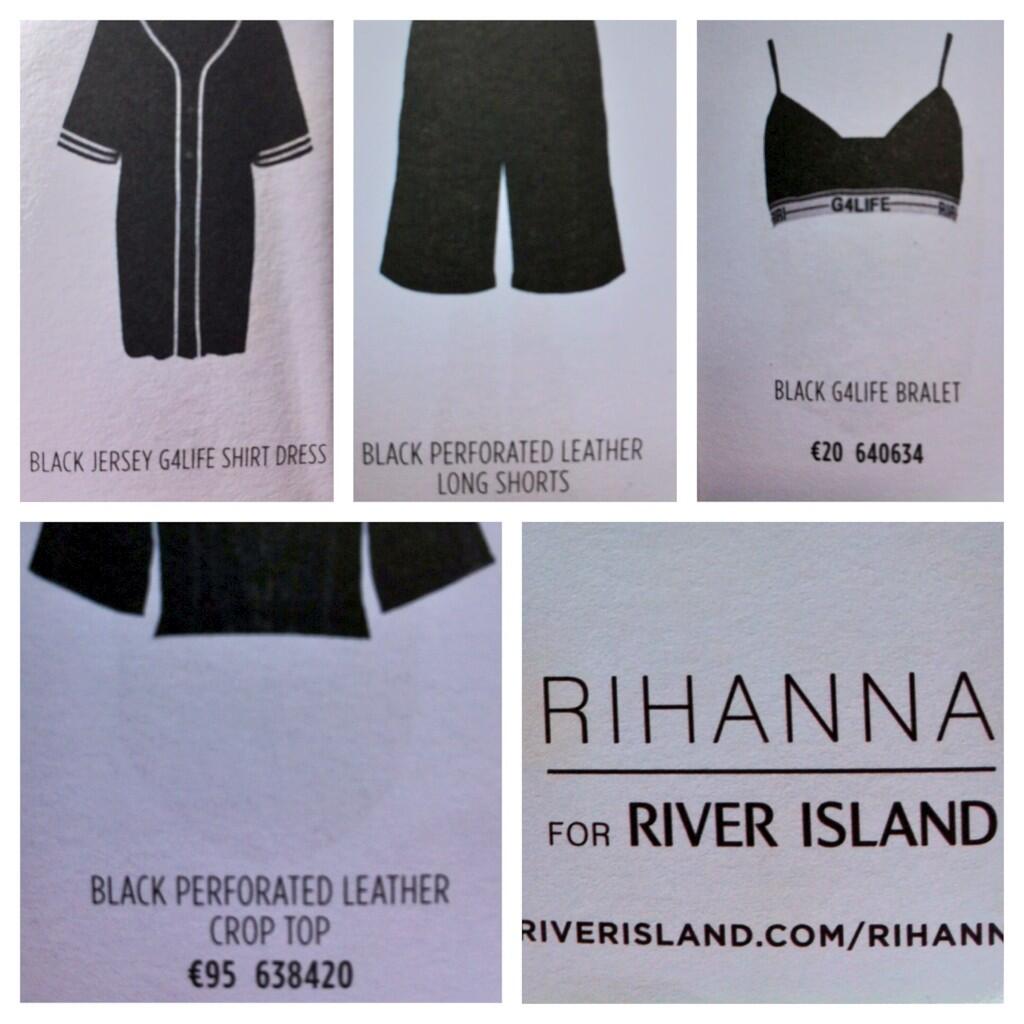 I don't think anyone can fully comprehend the excitement I feel when I hear the mention of an upcoming Rihanna x River Island collection. A/W 13 Sees the Barbadian babe release her third instalment of garments under the River Island brand. After purchasing an ample amount from her previous two collections, I can honestly vouch that the fabrics and cuts of the garments merit the more expensive price tag. Click below to see my top picks from the collection.
In true Rihanna style there is a 'street wear' element to all of her designs. Previous features included basic tees which were baggy and cropped, or incorporate a sexy side slit. The colour palette is fairly neutral with bursts of vibrant red or neon yellow. In essence, her collections are for those who have an appreciation of street wear and more 'urban' takes on catwalk trends. If you're a 'Basic' (as Riri would say) this collection is not for you.
This season the influence of street style and sportswear is unmistakable. There are less of the wardrobe basics seen in her A/W 12 and S/S 13 ranges. Instead the entire offering of garments screams 90s hip hop and sportswear. To browse the full collection click through to Grazia's handy preview
http://www.graziadaily.co.uk/fashion/news/look-at-rihannas-second-collecion-for-river-island-and-go-behind-the-scenes-on-campaign
My favourite picks are some of the limited edition leather pieces, which will only be available online come September 12th. There are only 100 of each piece available (in comparison to the 200 of each of the limited edition items in her first A/W and S/S collections). Although her collections seem to bring critics aplenty (or HATERS as RiRi would phrase it) the question must be asked, where else could I find a real leather bra on the high street? Or a real leather cropped tee? Or leather sports shorts? I feel her collections bring excitement and freshness, move over 'chunky knits', it's all about the black baseball jersey (with 'G4LIFE' emblazoned across the back) for Autumn/Winter.
Here's what I'm hoping to get my hands on.
I'm counting down the days until September 12th!
Mia x